It's Monday! What Are You Reading? hosted by
The Book Date
is a place to meet up and share what you have been, are and about to be reading over the week. It's a great post to organise yourself. It's an opportunity to visit and comment, and er... add to that ever growing TBR pile! So welcome in everyone.
Finished Reading
This was a re-read for me. I've recently purchased Book #4 and needed to refresh myself on what happens in Book #1-3. With this reread I've come to realize that I love vampire stories and can't get enough of them. This book definitely resembles Twilight in the general theme of human girl falls in love with vampire. Vampire realizes he can't put human girl in danger and disappears leaving the girl in a deep depression. However, this book and series pulls more elements in (a love triangle for one).
I plan to read Books 1-4 and do a in depth review once I finish. But in the meantime I wanted to put my thoughts out there about this book. If you look at the reviews on Goodreads, you'll see a lot of 1, 2, and 3 star reviews. I urge you to give it a try. At time of this writing, Dark Secrets is currently free for Kindle on Amazon.
Currently Reading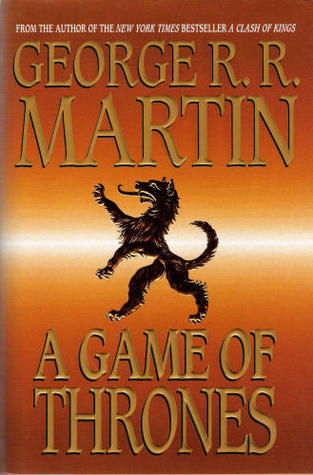 So, it's been 11 days since I picked up A Game of Thrones and over a month since I picked up Broken At Love. But I've just been reading other books. I will resume these books soon.
Broken Down is my next ARC that I need to read. But before I get to it, I feel like reading something Paranormal in nature and think I've narrowed it down to the other three above. If you have any opinions on these three, please share them in the comments and help me decide.
What Are You Reading?