*Turn to page 56 or 56% in your eReader
(If you have to improvise, that's ok.)
*Find any sentence, (or few, just don't spoil it)
*It's that simple.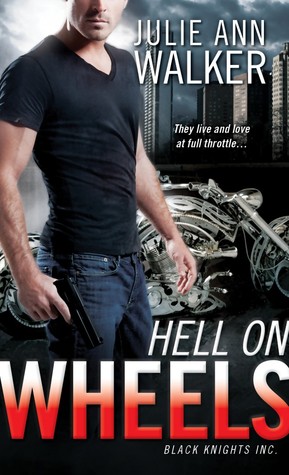 My post this week is from Hell on Wheels: Black Knights Inc. by Julie Ann Walker
"Can y'puke while in motion, or do we need t'pull over?"
"Ali, do y'need me to pull over?"
"No," she assured him. "I'm…I'm fine." She sucked in another cleansing breath and willed herself to be so.
He snorted, the sound loud and particularly disbelieving through the Bluetooth headset.
"Okay, I'm not fine," she admitted shakily. "But I'll live."